Redmi Earbuds 3 Pro Review
The recently launched Redmi Earbuds 3 Pro true wireless earphones are essentially the same as the Redmi AirDots 3 in international markets, but with a new name, and priced at Rs. 2,999.
For this price, there's a lot on offer, including a dual-driver setup, support for the Qualcomm aptX Adaptive Bluetooth codec, and a promise of good battery life. The Redmi Earbuds 3 Pro seem impressive, but does sound quality match up to the specifications? Find out in this review.
Click here to buy them now on Amazon
Pros:
The Redmi Earbuds 3 Pro don't stray too far from conventional true wireless earphones as far as design is concerned, but that all-new sandstone pink shade has my heart. Overall build quality is satisfactory, and the case doesn't feel cheap. Redmi's even added a soft rubberized texture on the inside, though I noticed that the rubber would often trap lint.
As a music listener, latency on wireless earphones has rarely been an issue for me. However, true wireless earphones have traditionally been a less-than-stellar option for gamers. With support for Qualcomm's aptX Adaptive codec, the Redmi Earbuds 3 Pro claim a latency of about 86ms, which should make them suitable for smartphone gaming. Moreover, the adaptive scaling helps maintain a strong signal when at a distance. I had no trouble at all walking the length of my 2,500 square foot apartment all while streaming a podcast from my phone.
The real leap forward, however, comes in battery life. The Redmi Earbuds 3 Pro claim to deliver seven hours of use on a single charge. It's not often that real-world battery life tests match up to manufacturer claims, but in the case of the Earbuds 3 Pro, my tests exceeded Redmi's claims. With the volume set to 60%, I squeezed out almost eight hours of use on a single charge. Coupled with the battery case, there are about 30 hours of reserve battery available, which should please even the most avid music listeners.
Cons:
Unfortunately, Redmi's audio tuning leaves much to be desired, with loud bass that negatively impacts other important musical notes. Vocals aren't very pronounced, and the amplified bass masks mid-range frequencies. Despite the dedicated balanced armature driver, I came away unimpressed with how treble notes sounded, as they were far too amplified — what some might describe as "shrill." Additionally, the Redmi Earbuds 3 Pro produced a very noticeable ticking sound with volume levels pushed high. I reached out to Redmi regarding the ticking noise, and the company responded saying that it is likely a one-off issue with the unit on hand. While that's likely the case, potential buyers might want to keep an eye (or ear) out for quality control issues with the Redmi Earbuds 3 Pro.
Fit can be a bit hit or miss too. While the earphones never fell out of my ear, the fit wasn't very reassuring and I'd often go back to adjust them.
Elsewhere, the microphones on the Redmi Earbuds 3 Pro sound muffled and distant, making these less than ideal for long calls. Finally, unlike competing products, Redmi doesn't offer any app to tweak audio quality, nor can you change the default touch-based control scheme.
Should you go for them?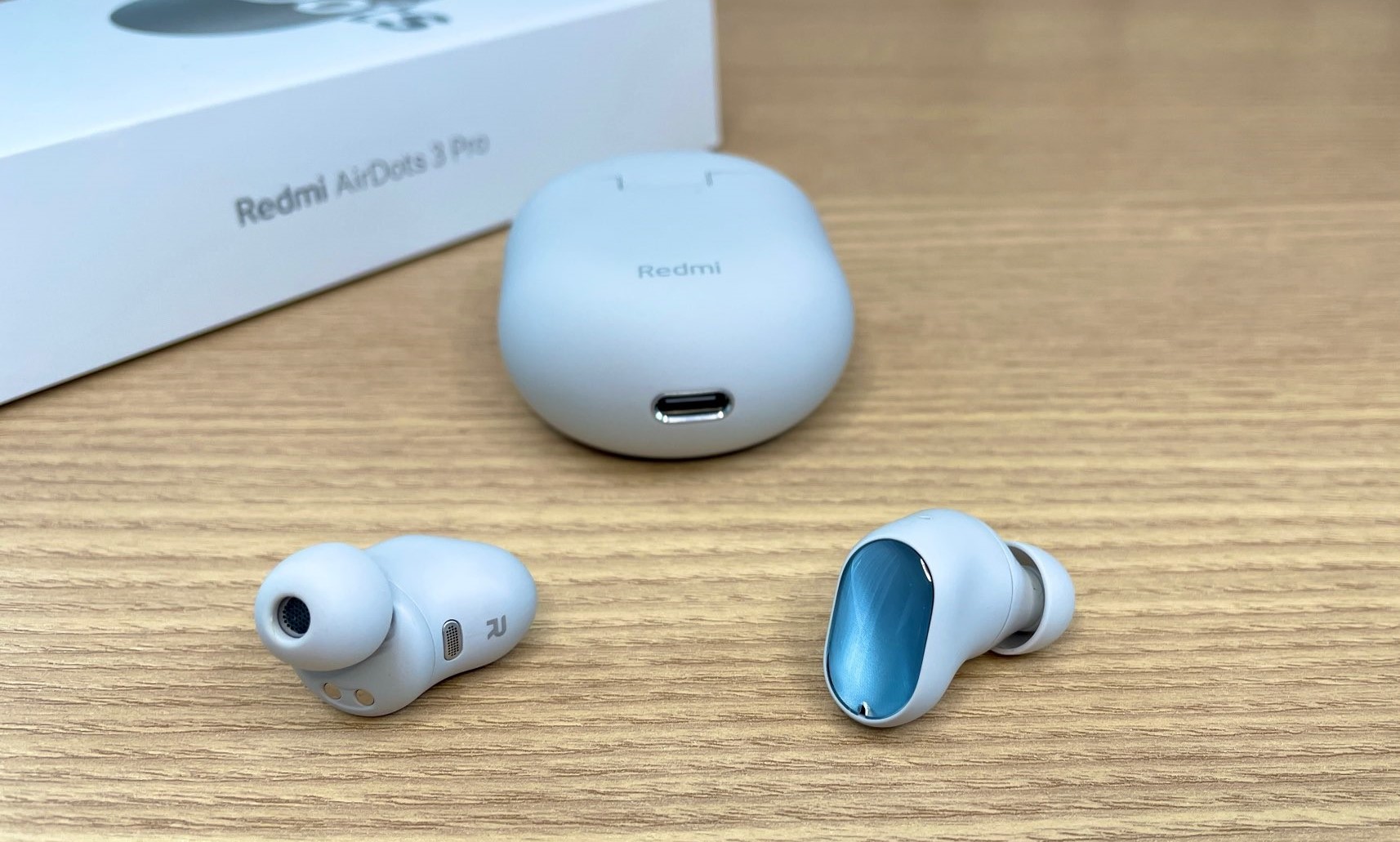 As good as the Redmi Earbuds 3 Pro look on paper, the proof is in the pudding and these affordable true wireless earphones falter in more ways than one. Things aren't all bad, and features like long battery life, IP rating, and solid connection stability are great to have.